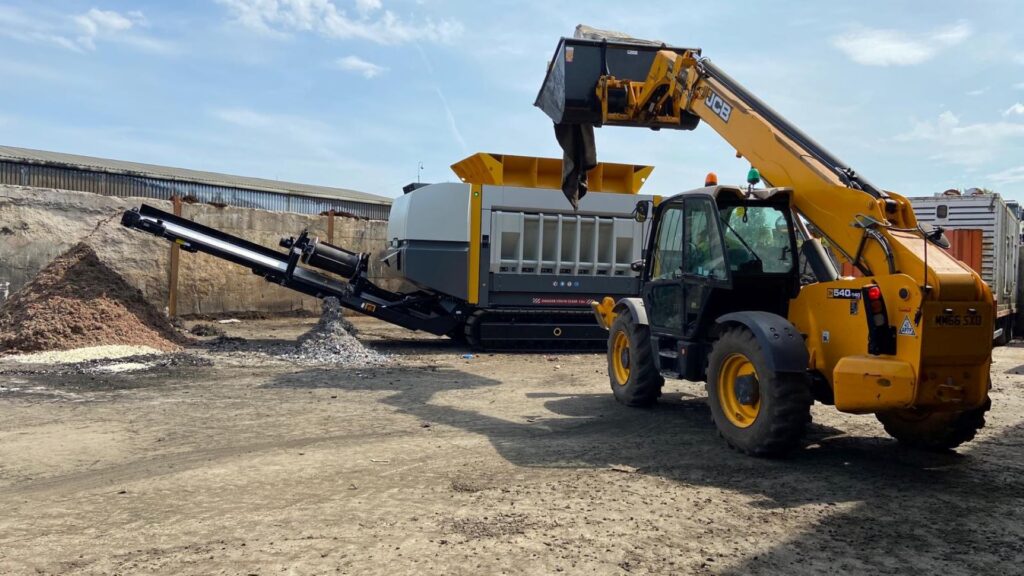 Meet UNTHA UK – one man's trash is another man's treasure…
In the heart of North Yorkshire, is an ambitious business – and Chamber of Commerce member – with bold environmental goals.
UNTHA UK – part of an Austrian-owned global organisation – specialises in the provision of industrial shredders that help to transform materials many people would simply consider rubbish, into valuable resources that can be saved from landfill.
Committed to the 'reduce, reuse, recycle' mantra, the team works with customers throughout the country to process everything from general commercial and household waste, through to metals, plastics, wood, tyres, mattresses, domestic appliances, clinical waste and more. The goal is always to break even the trickiest and bulkiest of 'wastes' down into its component parts, in order to achieve maximum recycling rates.
Unbelievably, UNTHA's vast machines – which weigh up to 38 tonnes – can shred these many waste streams to produce a particle as small as 15mm wide. These uniform, often-confetti like particles, can then be segregated with ease, sometimes using other separation technologies, so that they can then go on to be remanufactured into something new.
A king-size mattress can be shredded in as little as 25 seconds for example, and all of its contents recovered – metal can be sent to scrap recyclers for smelting, foam can be transformed into carpet underlay or animal bedding, wood can be shredded for landscaping or biomass, and textiles and fibres can be reused in oil filters or mixed to produce an alternative fuel. And if you don't know what 'alternative fuel' means, this is a vast growing market (also called Energy from Waste) which sees unwanted resources being transformed into a fossil fuel substitute to generate heat and power!
There are more than 10,000 shredders now in operation worldwide, and when it comes to the UK's use of this technology, this Boroughbridge-headquartered business is to thank.
As part of a business established just over half a century ago – in 1971 – people could be forgiven for thinking the company might be quite traditional in its approach. But they couldn't be further from the truth. This is a pioneering – and truly world-leading – organisation with innovation in its DNA. Even last year, when the economy lay in crisis and the waste industry was under a great degree of pressure – UNTHA kept working hard to address industry challenges. A new tyre shredder was launched for example, to help combat the 1.5 billion tyres being lost from the resource chain globally, every year, when they too could be broken down for safe and profitable recycling and energy recovery.
And there's even more to come from this determined team, with another new shredder set to be unveiled this Autumn.
The North Yorkshire business has also invested heavily in its digital infrastructure over the past few years, and in January 2021, UNTHA UK was hailed as one of the region's most digitally transformational and resilient businesses, as part of the Digital Enterprise Top 100 scheme.