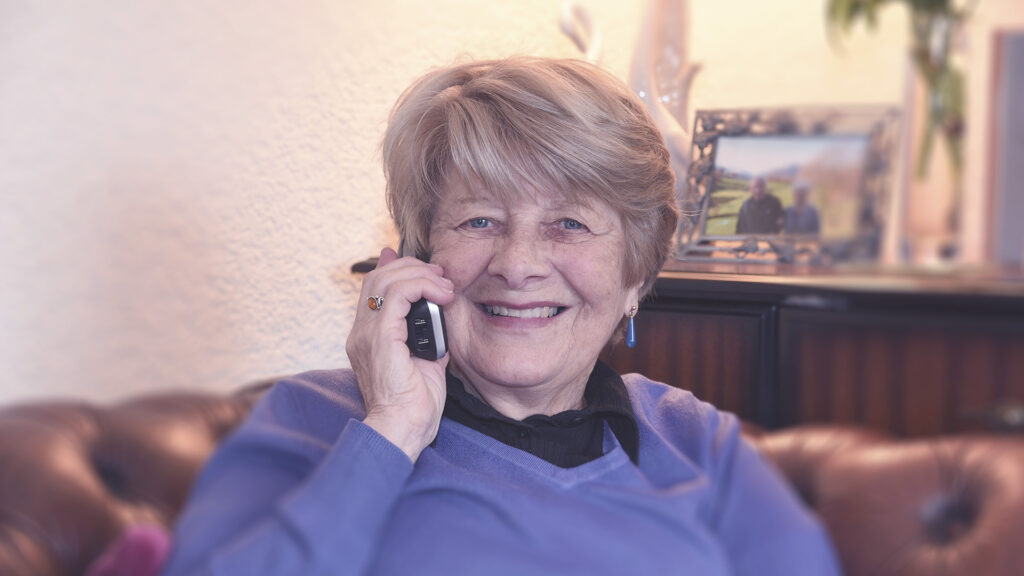 When it comes to picking a corporate volunteering partner it's vital to find one that is right for both parties, so both your organisation and your partner benefit from the relationship.
The Silver Line is one of Yorkshire Building Society's longest standing corporate volunteering partners and provides a free, confidential helpline for older people who feel isolated and lonely.
Society colleagues support a programme called Silver Line Friends, where those that sign up to volunteer commit to making a 30-minute telephone call to their specially matched Friend once a week.
The partnership aligns with the Society's aims to make a lasting, positive impact on society, focusing in particular on supporting people in potentially vulnerable situations.
Louise Neill, Volunteering Manager at Yorkshire Building Society, said: "The Silver Line is a perfect partner for us because colleagues can make their weekly calls from their desks and they don't need any specialist training.
"The Silver Line matches colleagues with compatible Friends so they may already have hobbies or interests in common to get their conversations going.
"The feedback we get from volunteers is overwhelming and we know our colleagues look forward to their weekly call as much as their Friends do."
The Society's support has had an impressive impact on the older people with 77% saying they felt less isolated and lonely, and 84% saying their Friend had a positive impact on their life in general.
Top tips:
Make sure the charity or organisation you choose to partner with aligns to your company ethos and values as colleagues are more likely to want to sign up.
Good volunteering is about quality rather than quantity and making it easily accessible to your volunteers – the partnership with Silver Line means colleagues only use 30 minutes a week, having little impact on business as usual, but a big impact on the beneficiaries – all without even leaving the business premises.
Any volunteering programme must be workable for your organisation. For example, Yorkshire Building Society offers colleagues up to 31 hours' volunteering time a year with The Silver Line taking up 24 hours, allowing colleagues more time for other activities.
Volunteering isn't just about giving back to local communities, it's a chance for colleagues to share their skills and also develop new ones. So make sure there's an element of challenge and reward when choosing a particular activity/partner.
Consider the charity's needs and what type of business you are. Feedback from surveys suggests that charities don't always need hands-on manual support, instead they need to draw on skills to train their own staff, develop them or to benefit from pro bono support.