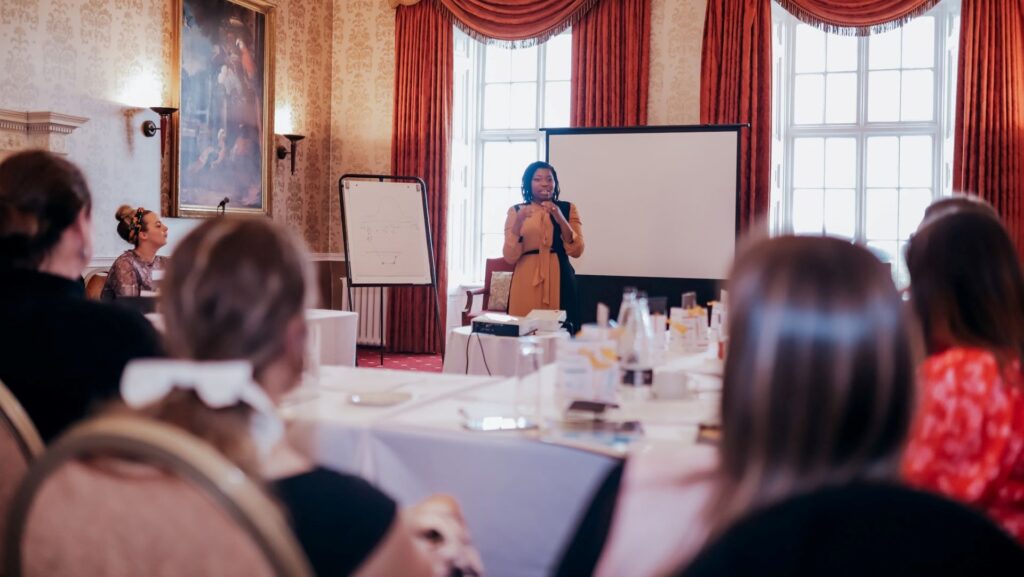 SVH Inc. – A Response to Raising The Bar
SVH Inc. is a Harrogate based business owned by Valentina and Stephen Hynes, which started operations in January, 2020. The business was built on an in person model, providing holistic wellbeing at work services through 'Away Day Experiences' at their destination partners – Allerton Castle, Castle Howard, Hazlewood Castle and The Cookery School at The Grand, York.
Valentina explained how SVH Inc. use the science of symbolism and awe to show that 'Everyone Matters' regardless of who they are or what their role is.
Valentina Hynes commented, "When the first lockdown was announced, we feared it was the end for the business, because not only were we still in our infancy, but we were built for in person events.
"We didn't want that, so we reacted by pivoting to virtual events and services. But it didn't feel right to think about profit making in this time, so we offered free holistic wellbeing learning events to members of the public and organisations.
"We invested a lot of our own money, sending out Wellness Boxes that contained various things like cocktails, tea, creams, etc. The idea was to have items that addressed each of the senses. These were sent before our events and people described them as 'hugs in the post'.
"The events themselves were applauded as thought provoking, exciting, rejuvenating and inspiring, by attendees. To provide a varied and truly holistic experience, SVH Inc. brought together a diverse group of business owners, creating a collaborative result."
Through 2020, SVH Inc. held 5 of such events, supporting wellbeing and mental health while at the same time supporting local charities and Community Interest Companies through a holistic experience that includes CPD points for their CPD certified courses.
2021 has seen them host 4 similar events.
Their response to this year's Make a Pledge campaign is to host their first in person Away Day Experience at one of their destination partners, at cost, with 6.5% of each ticket sale going to Mind in Harrogate.
Valentina added, "Our ethos is wellbeing and happiness and we understand that to achieve this, we must apply a holistic human centred approach. One that is centred on discovery, awe, learning, giving and relaxation. Our events which we call experiences have explored topics like financial wellbeing, diversity and inclusion, happiness, mental health, and communication all from an underlying wellbeing perspective.
"This is our commitment to our community and the world at large. To keep people strong, vibrant, happy and inclusive at work and at home.
"A strong and engaged society is a fully healthy society."